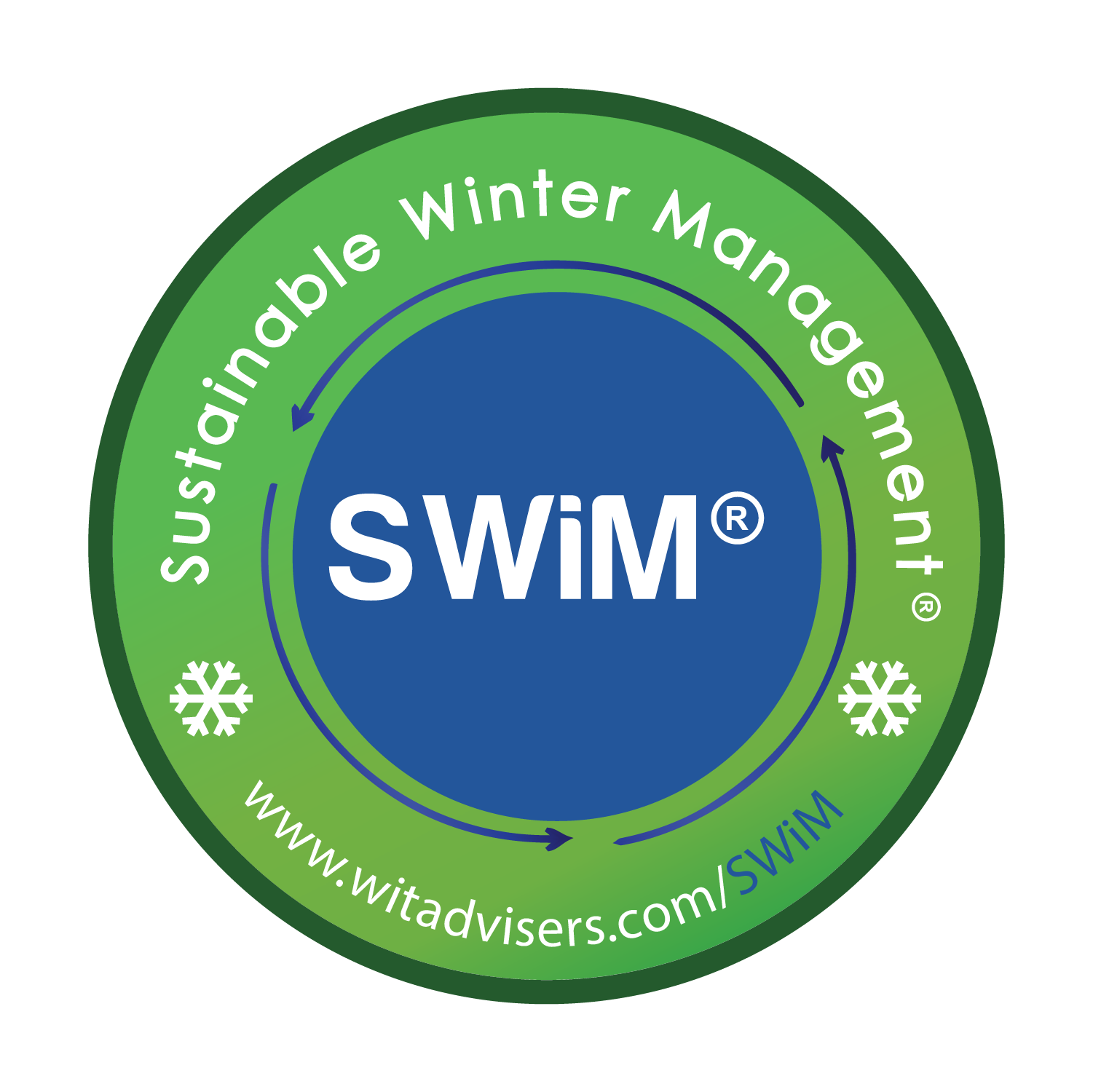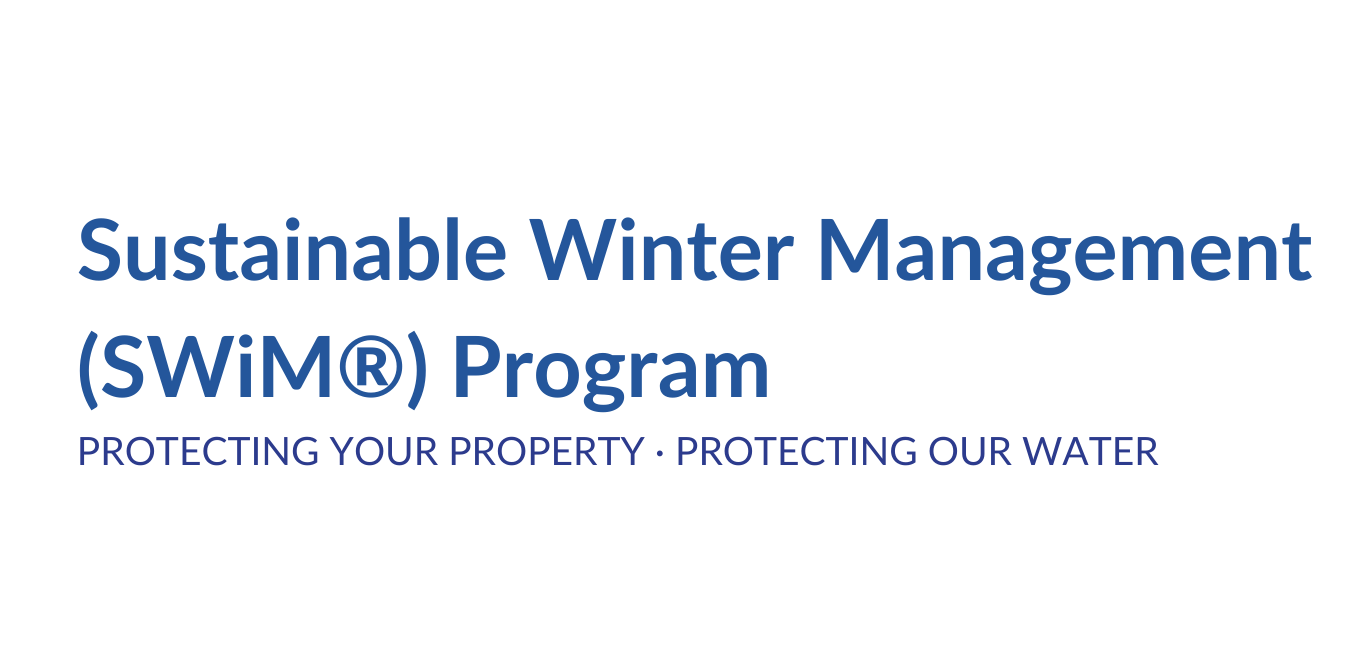 We are Winter Management Pros who know a lot about keeping roads, parking lots, and sidewalks safe. It can get expensive, particularly when you use too much salt. Salt damages your property, impacts your budget and threatens water quality. We created the Sustainable Winter Management (SWiM®) to help you optimize your snow program, and use the right amount of salt to protect your property, keep your business open, and your roadways safe, while delivering direct benefits to your budget and the environment.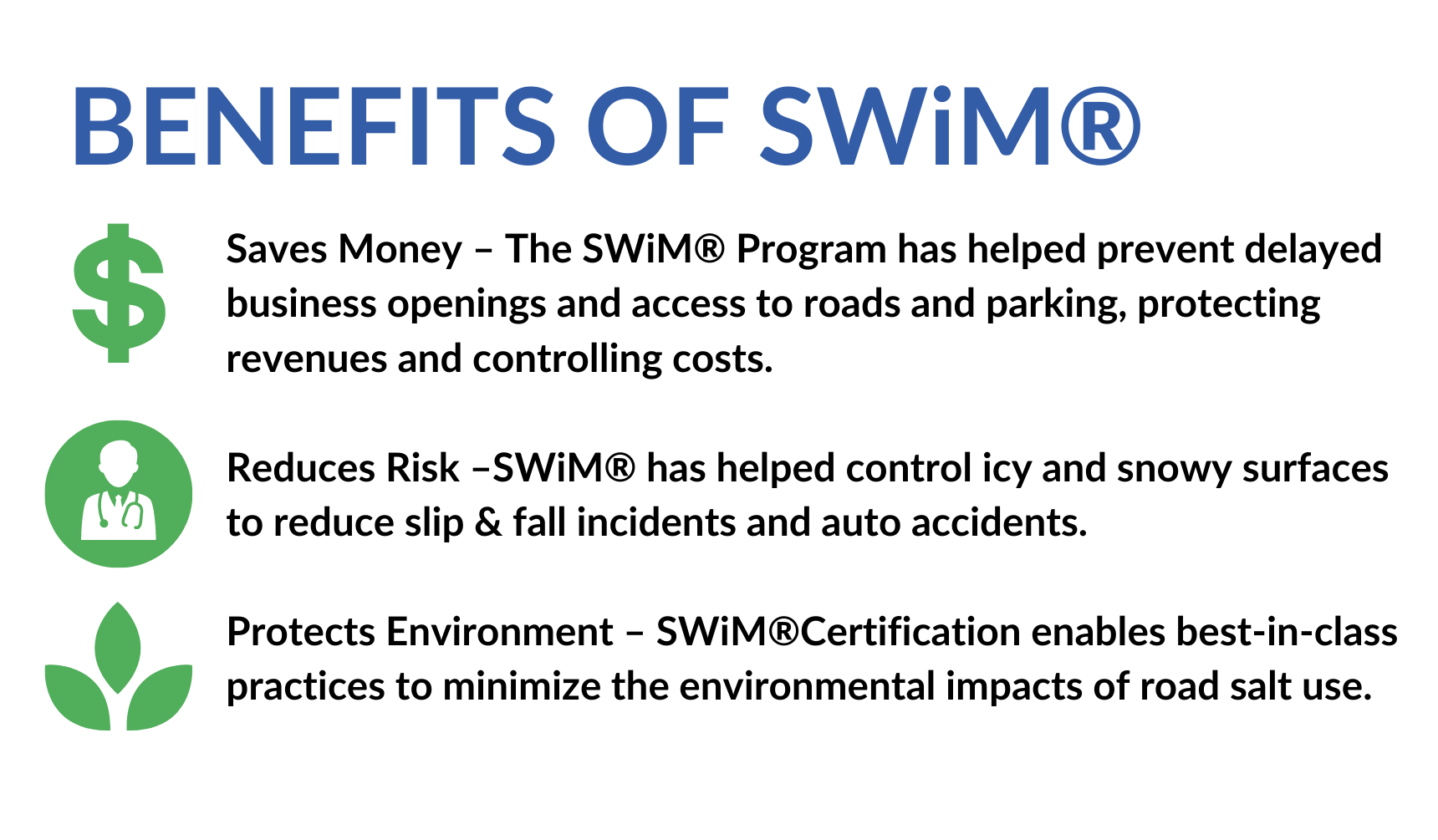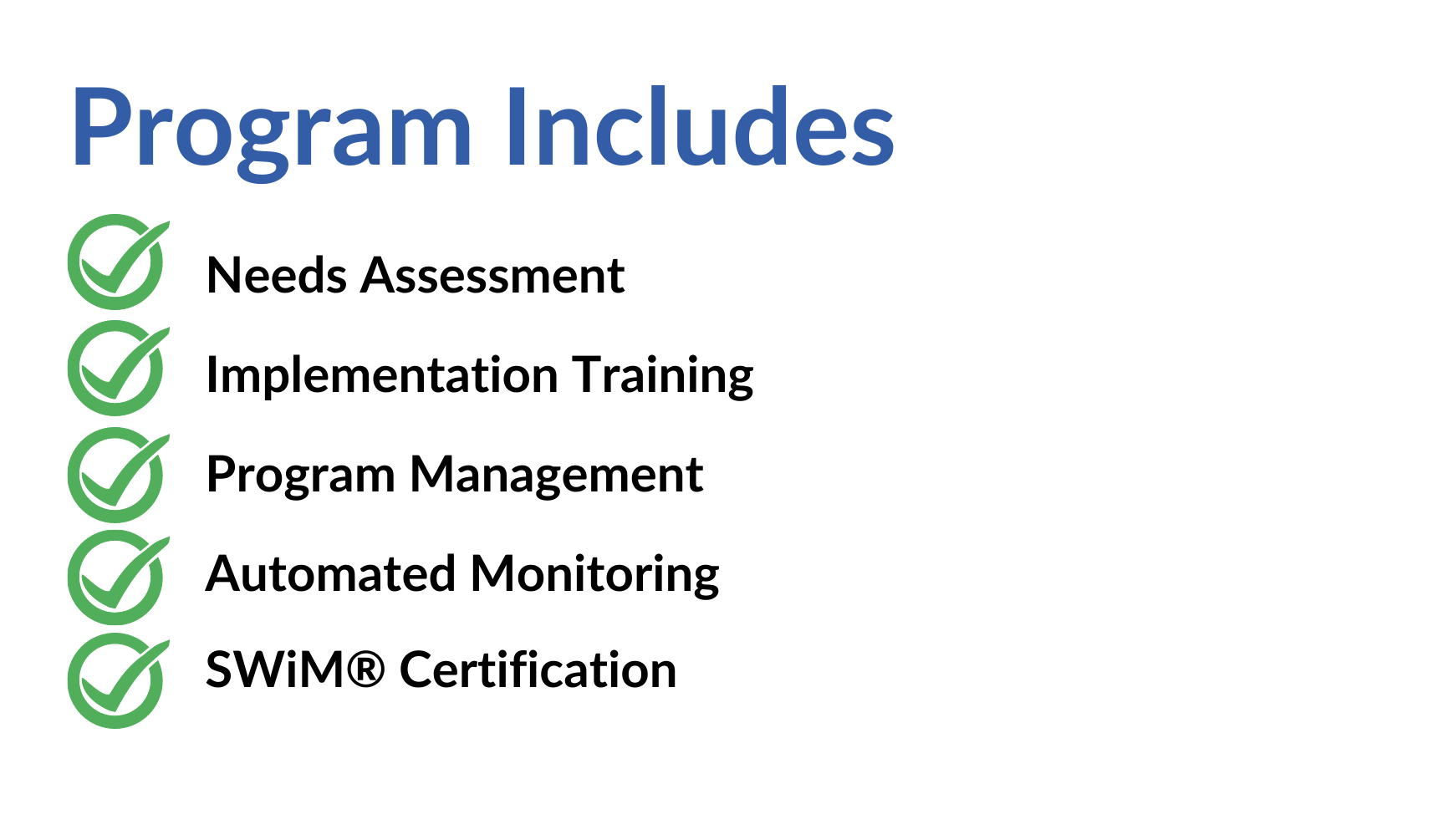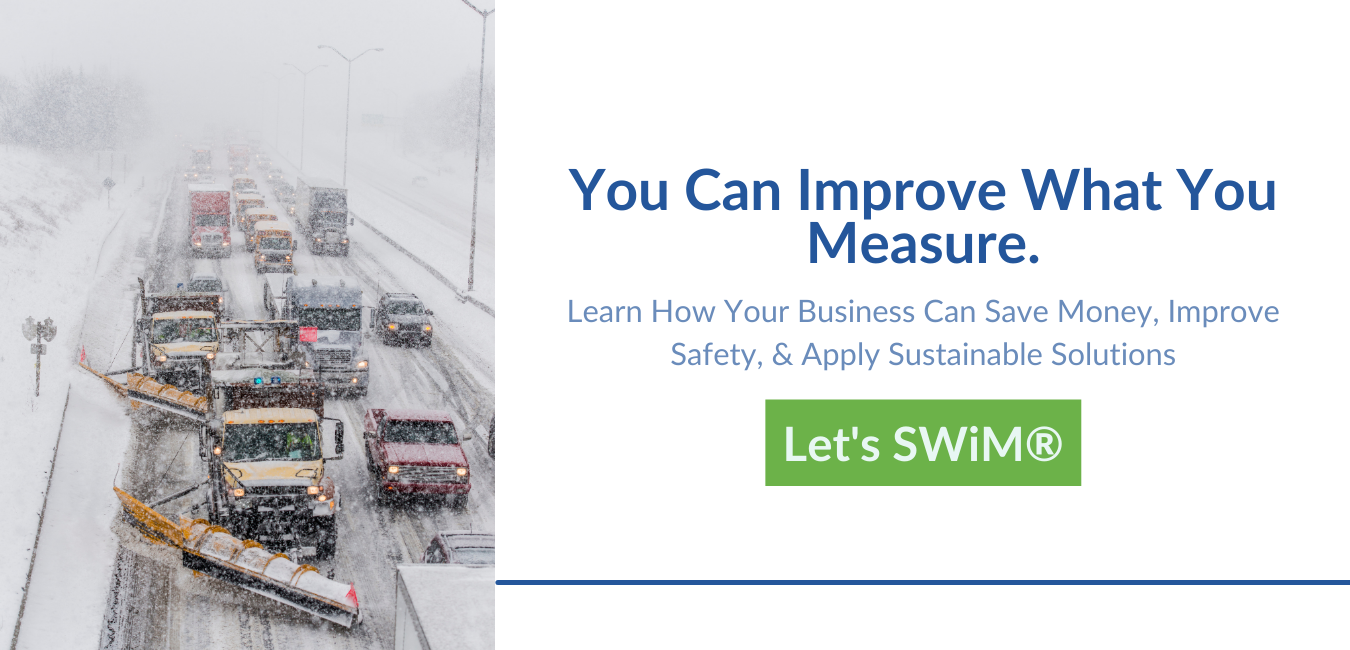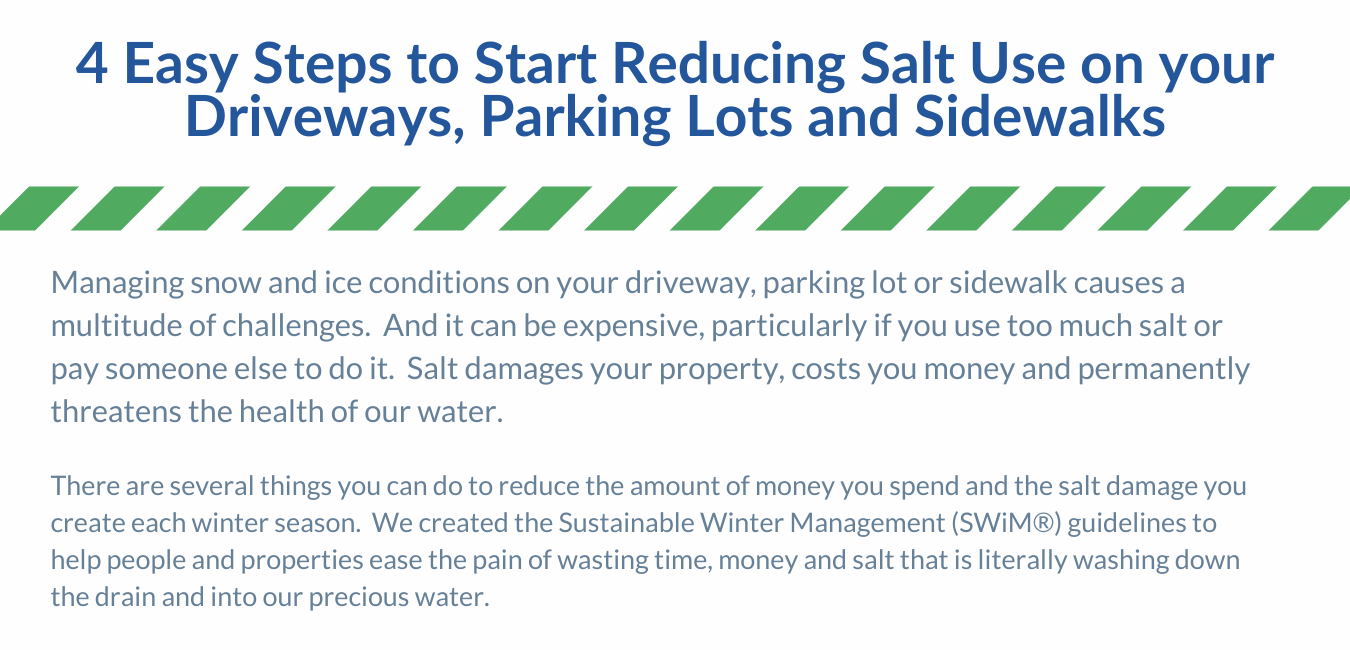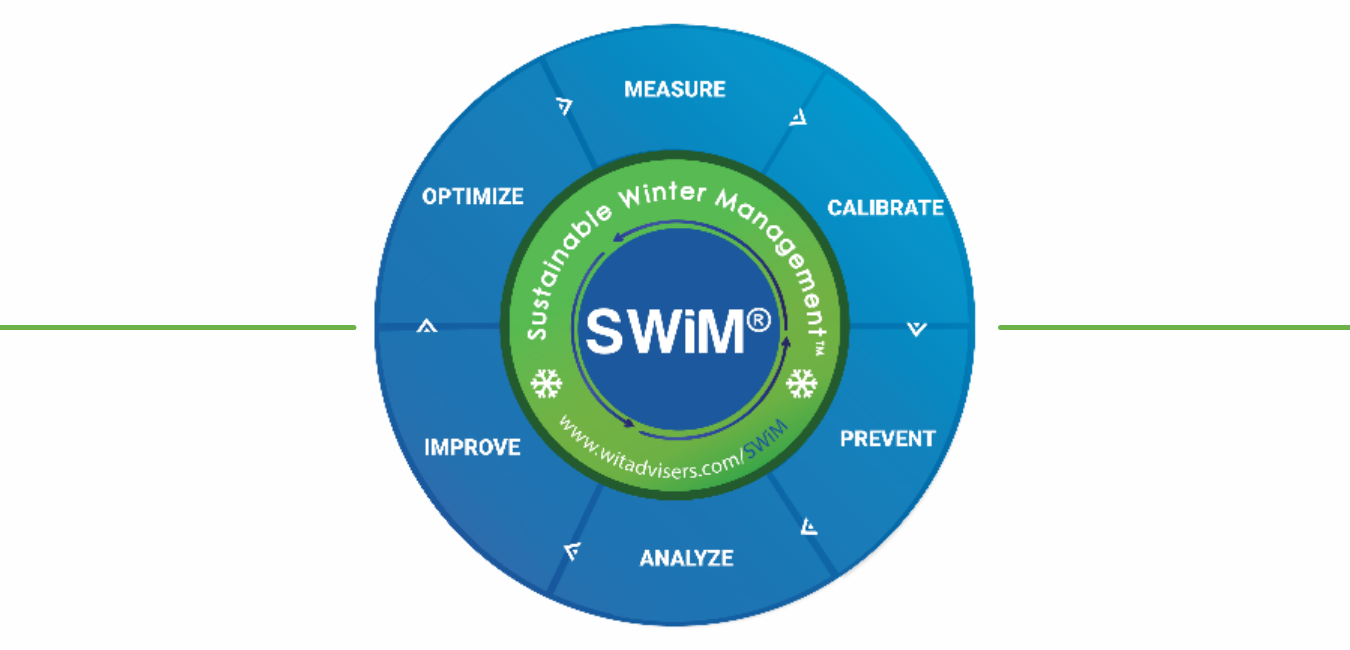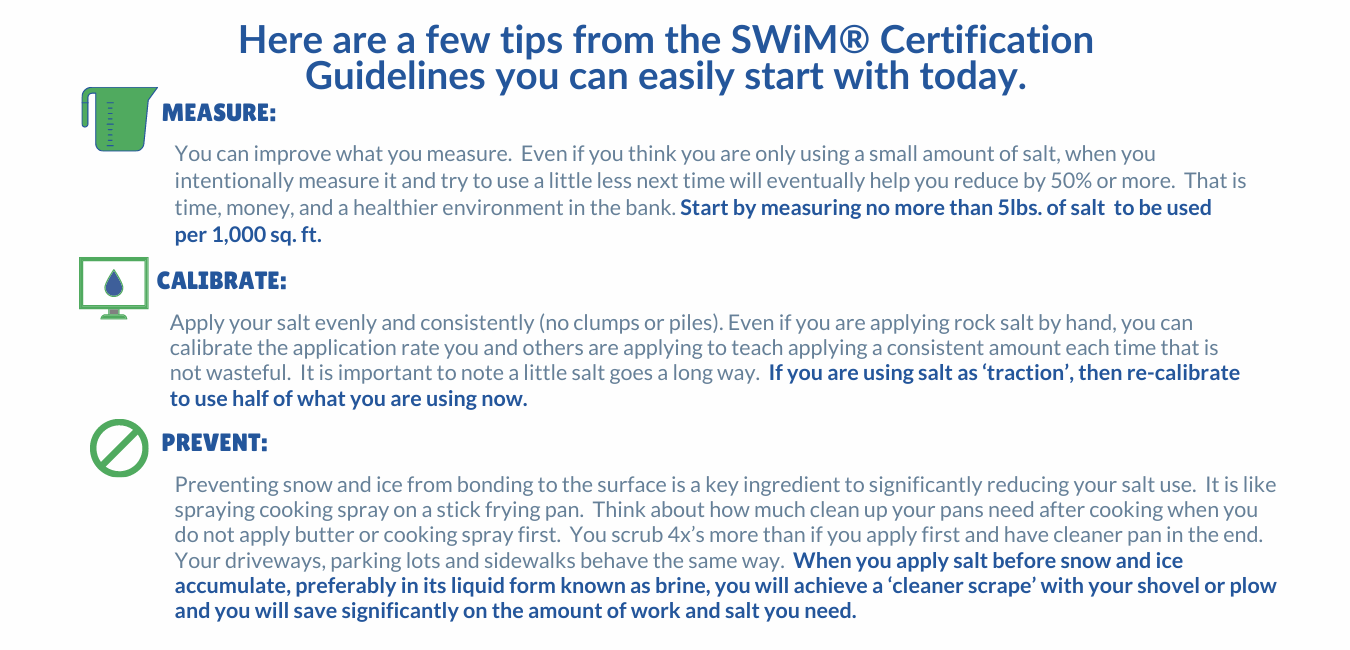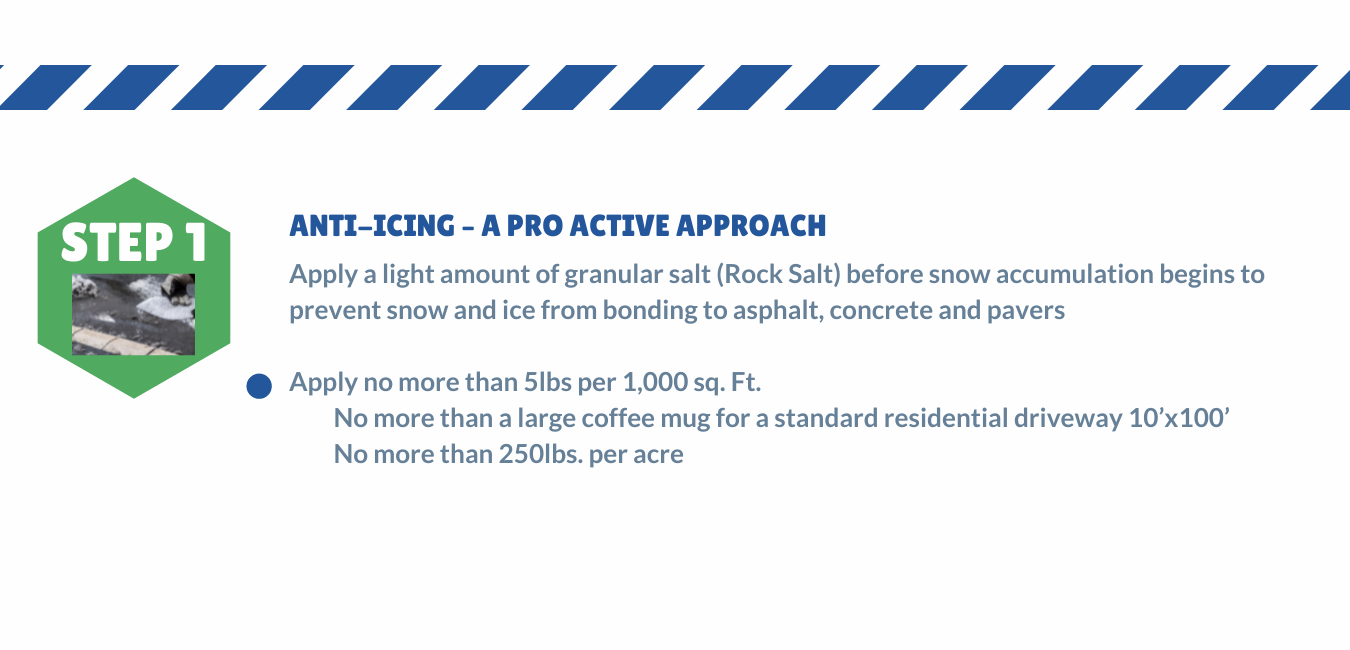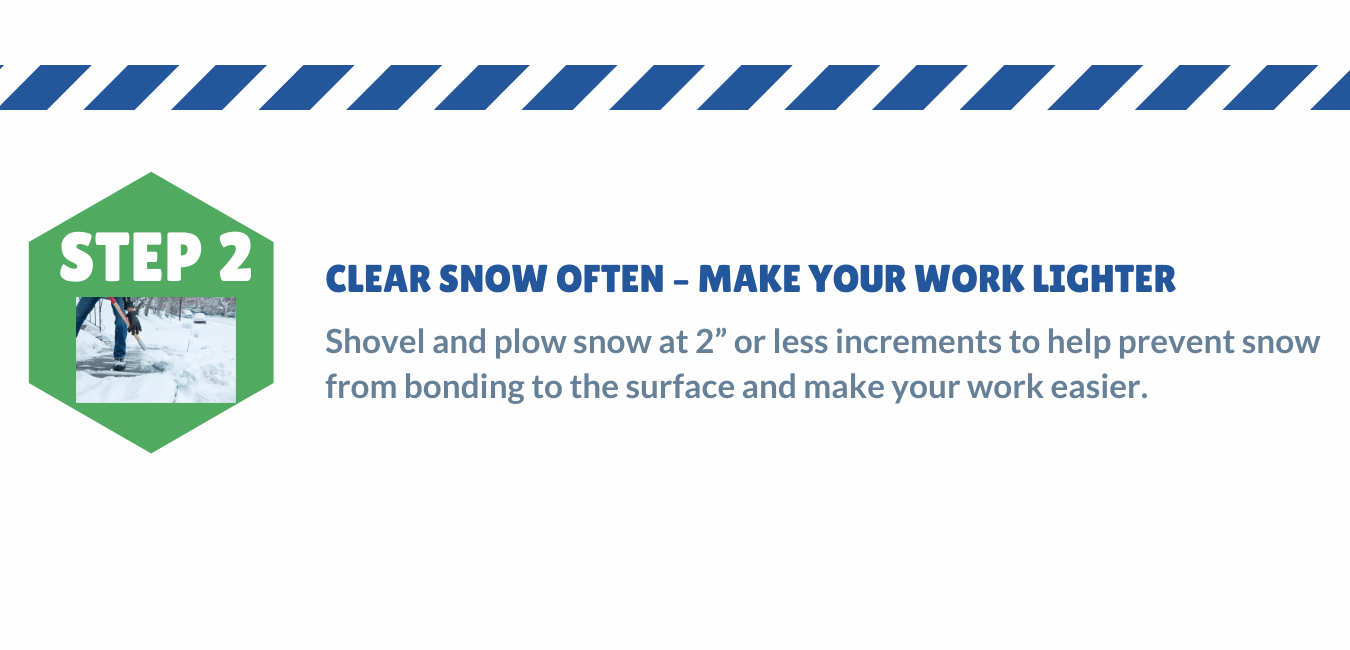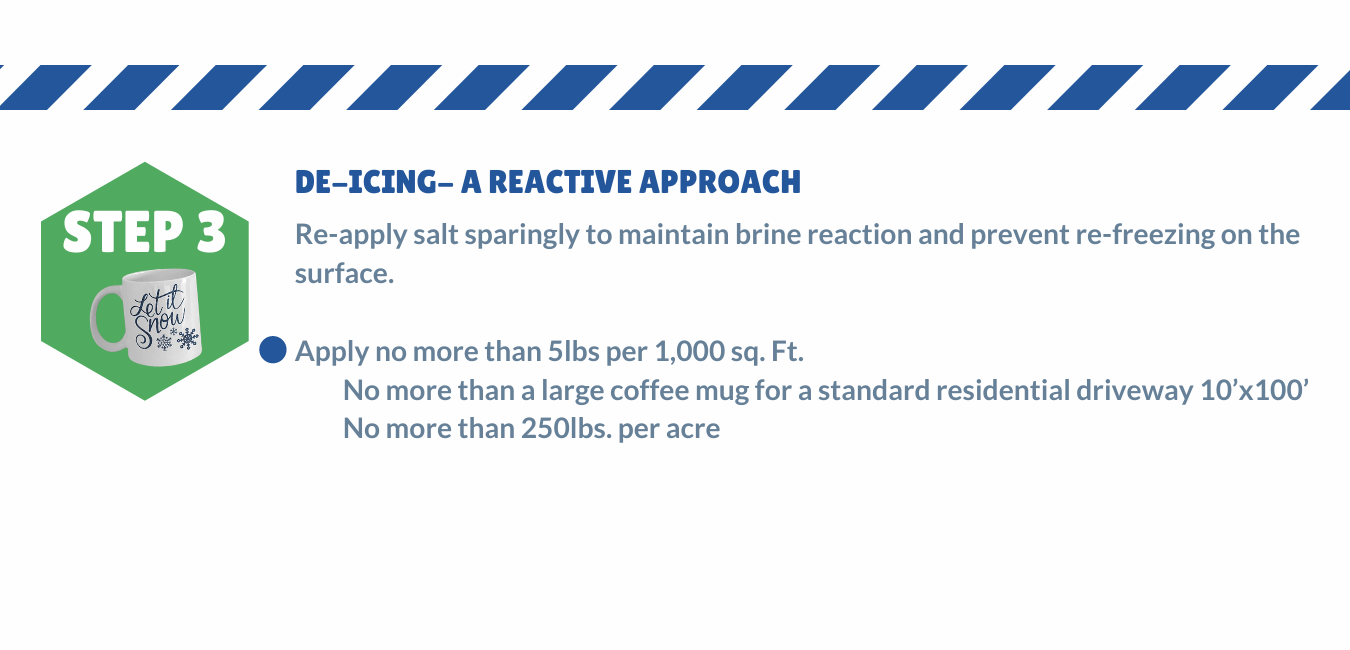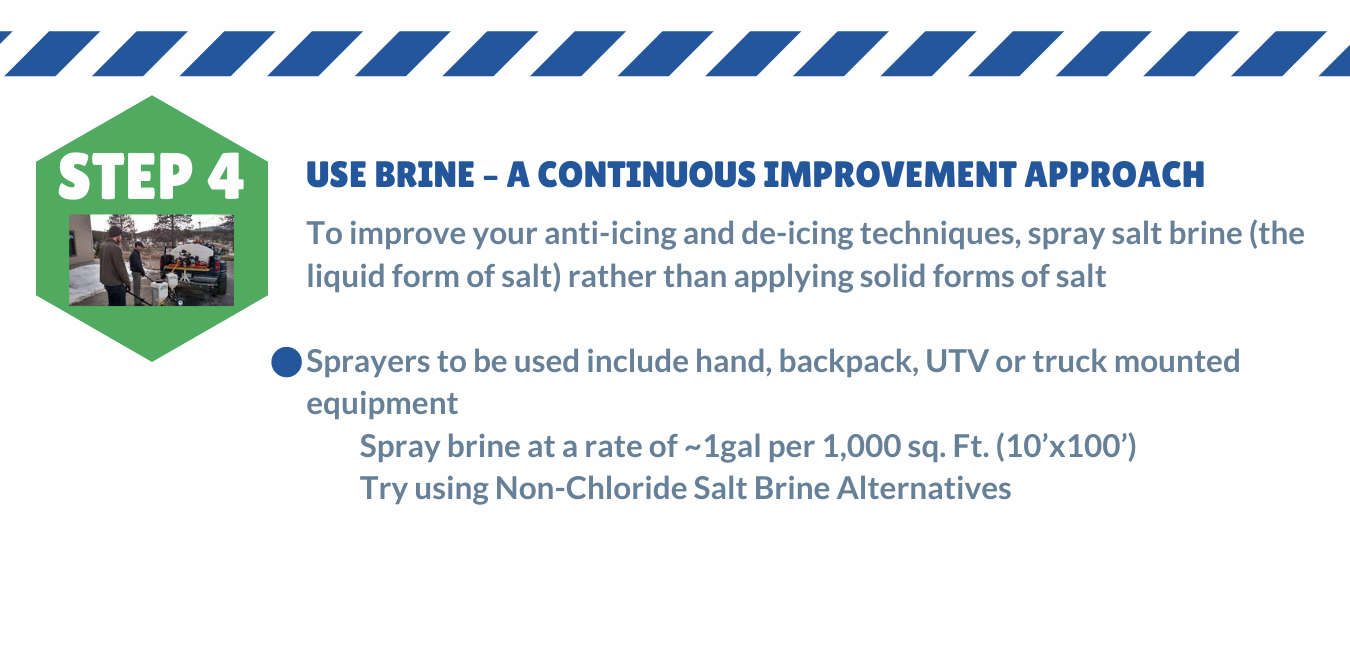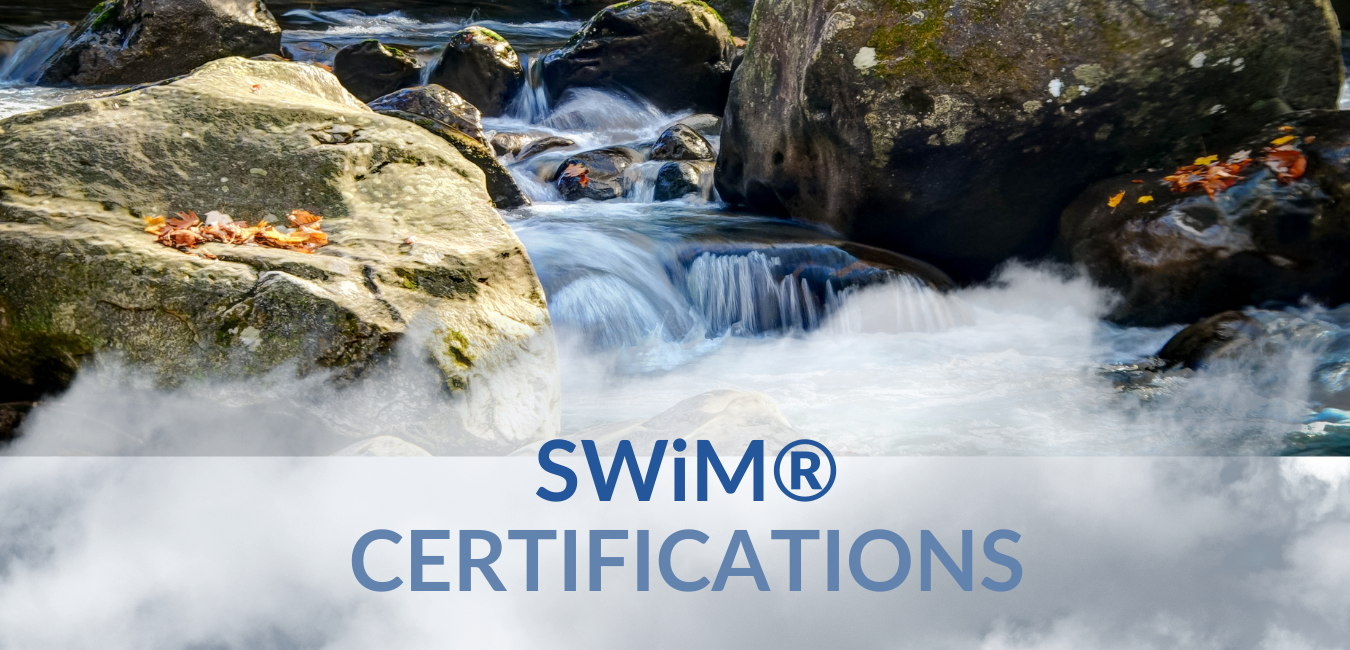 WHY

SWiM® CERTIFY?
SWiM® certifications help site managers and public road officials to consistently follow SWiM guidelines, including salt application standards and industry best practices. SITE and ROAD certifications include customized cost and salt reduction (SR) targets that are consistently measured to accurately benchmark the progress of your sustainable winter management program.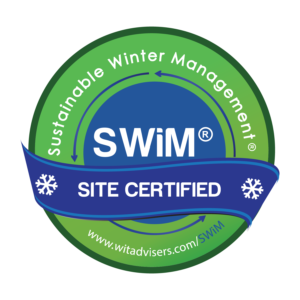 SITE CERTIFICATION
Verifies the standards of policies and practices are  consistently being implemented by property  owners and facility managers to manage risk,  costs and salt reductions targets established  for an individual site or a portfolio of sites.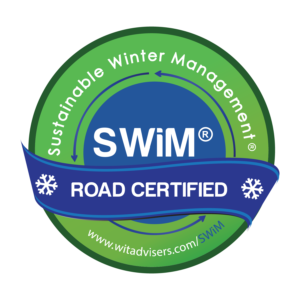 ROAD CERTIFICATION
Verifies the standards of policies and practices are consistently being implemented by a public highway department to achieve the established targets for reducing road salt use and managing costs and risk.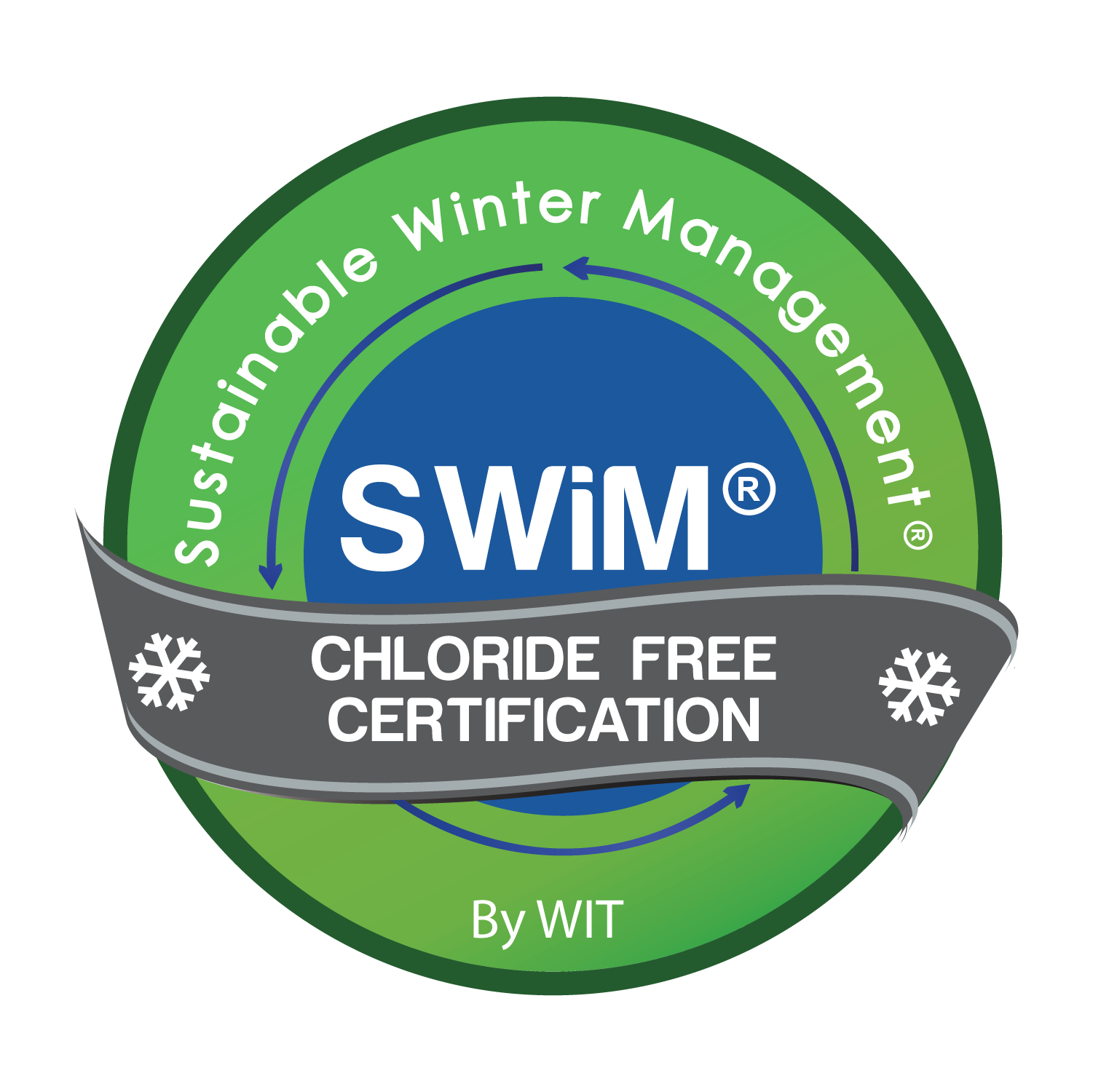 Chloride Free Certification
Verifies a property or a portfolio of properties is consistently implementing a chloride free winter management program.
See What The Teams We Collaborate With Have To Say…